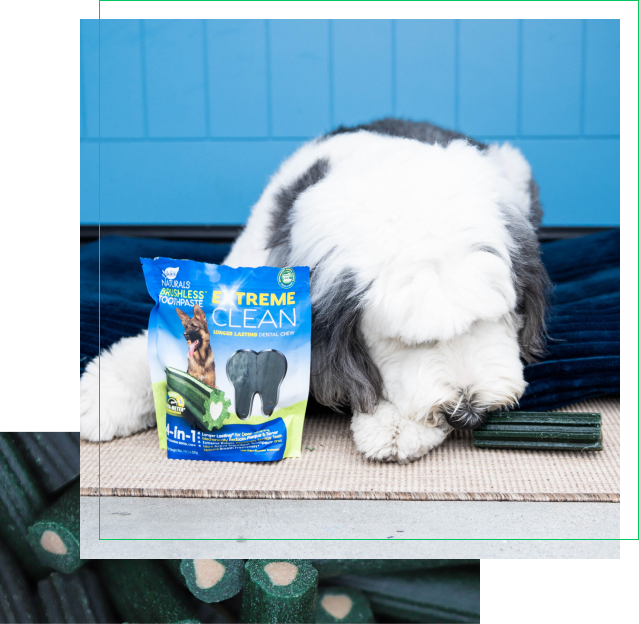 Our Story
Keep your pup "Healthy from Tooth to Tail®" with Ark Naturals' premium pet products. From dental and joint, to wellness and salon, they strive to keep your pet as healthy and happy as possible throughout every life stage.
We put the fun in functional
As pet parents ourselves, we know how important it is to give our pups products that taste good and work. We've been carefully crafting our trusted formulas in the USA for over 25 years with the highest quality ingredients and a promise to you that we never use artificial flavors or colors. While dogs are busy drooling over our chews, you'll be free to rest easy knowing they're in good hands.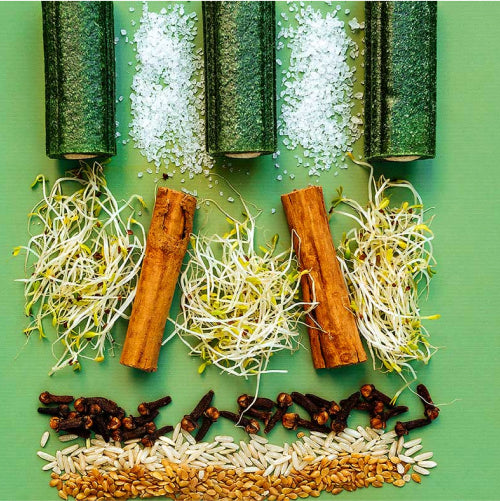 With a chew for every dog
Our dogs are as unique as we are, which is why we're proud to offer a chew for every pup no matter where they are in life. From preventative dental chews to protect those pearly whites to senior-formulated joint support chews to maximize mobility, Ark Naturals is your one-stop shop for your dog's whole health needs.
Now that's something to smile about
While our products are highly effective on their own, they work even better together. Create a customized whole health regimen that's sure to keep the smiles coming and your pup "Healthy from Tooth to Tail®."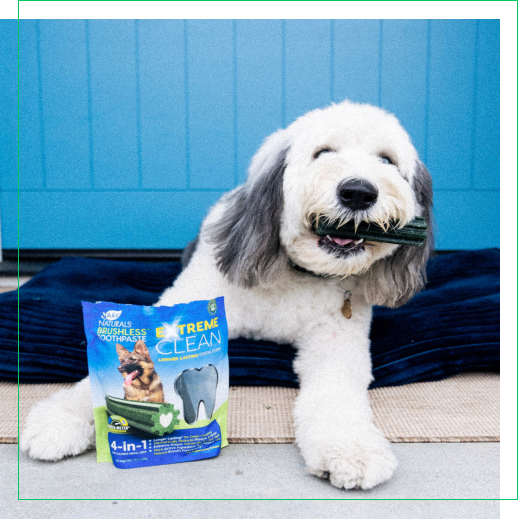 We never compromise
Even as we grow, we're forever committed to providing the highest quality products for your pups to enjoy. We don't cut corners and we never compromise when it comes to ingredients. Our dogs are more than our pets; after all, they're family and family deserves the best.

Disrupt the pet industry
Here at Ark Naturals, we believe that innovation goes beyond offering new flavors for the same products. Whether we're introducing our DENTA-METER™ to help dogs find the right chew for them, or creating products with Astaxanthin to help stop plaque and tartar from sticking to the teeth, we consider ourselves real tailblazers in the pet industry and are proud to set the standard for what innovation should look like.

Satisfaction Guaranteed
Just like you, we're passionate pet people. So passionate, in fact, that we guarantee you and your pup will love our products or your money back.
This was the easiest way to brush my dog's teeth. My dog loved her Ark Naturals Brushless Toothpaste dental chews.
Shells
SHOP ARK NATURALS BESTSELLERS